Junk Ryde is a family owned Local Junk removal and Demolition Business in Worcester, MA. We Responsible junk removal services prioritize eco-friendly disposal methods. They work with local recycling centers and charitable organizations to ensure items are disposed of or repurposed properly. Our Professional team bring expertise and efficiency to the task. Trained personnel can quickly identify items that need to be disposed of and ones that can be recycled or donated, streamlining the decluttering process.
If you have a bunch of stuff you need to get rid of, call Junk Ryde Junk Removal to handle the job. We have professional team ready to come to take care of your residential, general, commercial, or demolition junk removal needs.
Residential Junk Removal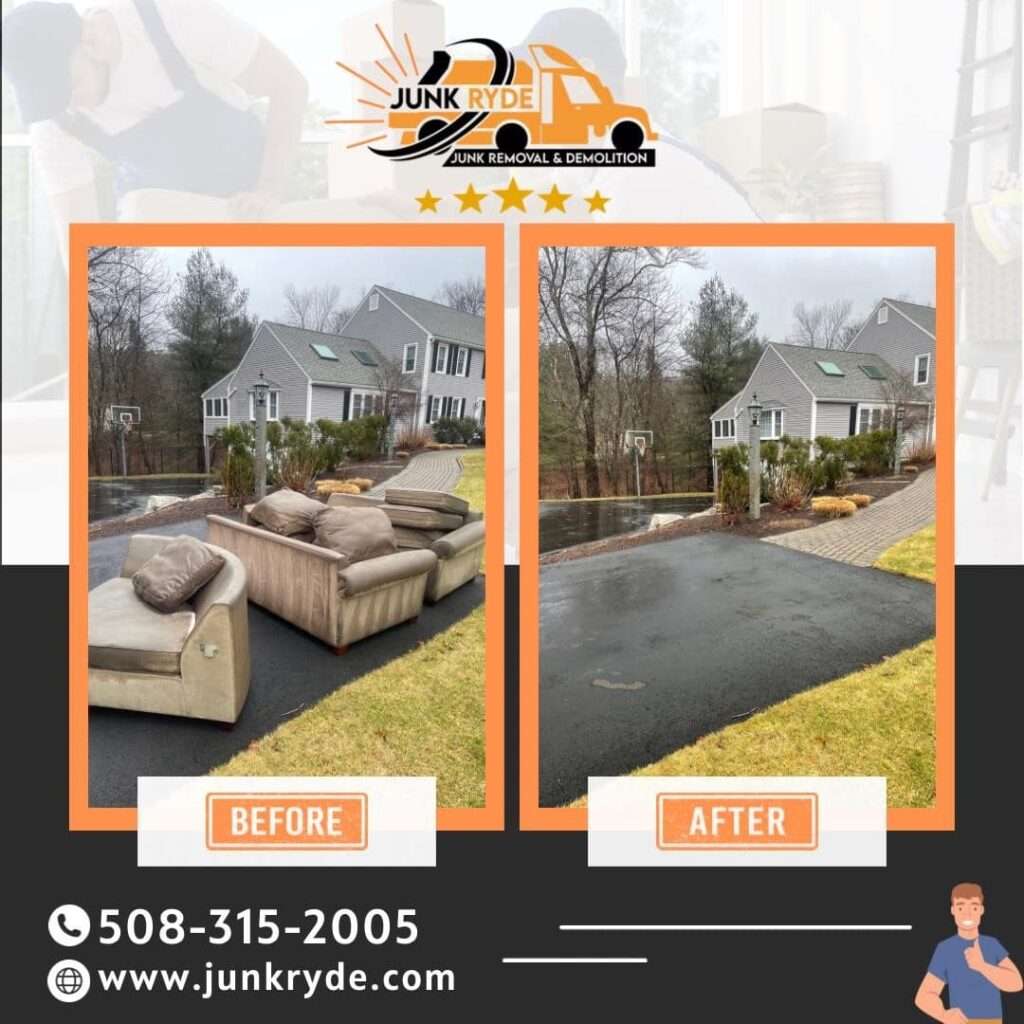 Junk Ryde offer full service of Residential Junk Removal in Worcester, MA. We do all the work, loading, cleaning up, and hauling away, our team is ready for any job. The process is quick and easy, just call or text us a picture and we will provide a free estimate for the job. House Clean Outs, Apartment Clean Outs, Furnitures, Appliances or a single item, Junk Ryde is ready for you with affordable prices.
Commercial Junk Removal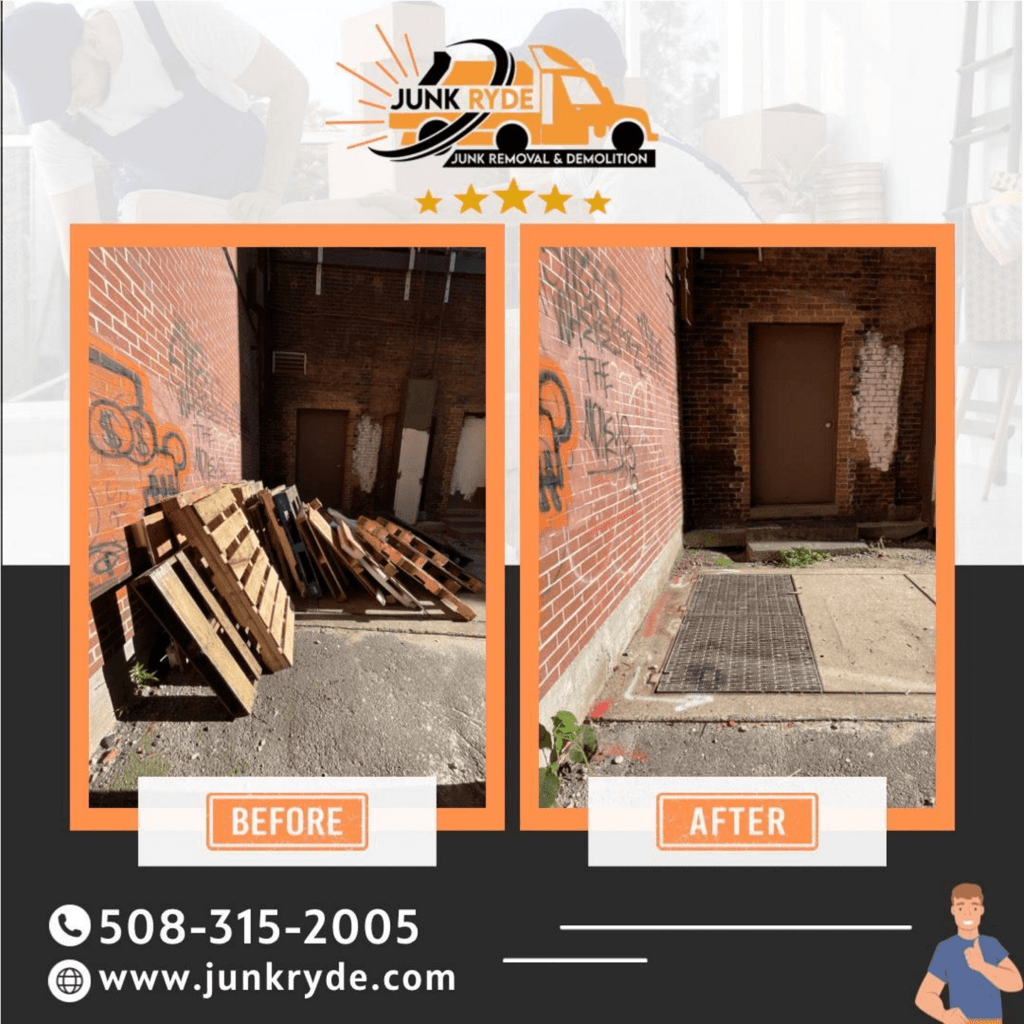 Junk Ryde offer Commercial Junk Removal in Worcester, MA. Office Clean Outs, Commercial Demolition, our experienced professional team takes the stress off your shoulders. They come equipped with the necessary tools, equipment, and expertise to handle the entire process efficiently and seamlessly. Removing and disposing of junk can be time-consuming, especially when dealing with large quantities or heavy items. Enlisting the help of professionals frees up your time to focus on more important tasks.
Demolition Services
The decision to demolish a structure is often driven by a desire to free up space, upgrade to a newer model, or repurpose an area for a different use, properly dispose of the debris, adhering to local waste disposal regulations. Consider recycling materials whenever possible. Demolishing old, worn-out structures can significantly improve the visual appeal of your property, giving it a fresh and well-maintained look. Junk Ryde is ready for any projects you want to do. We serve residents and business around Worcester County in Massachusetts, just give us a call and our team give you the estimate.
Why to Hire Junk Ryde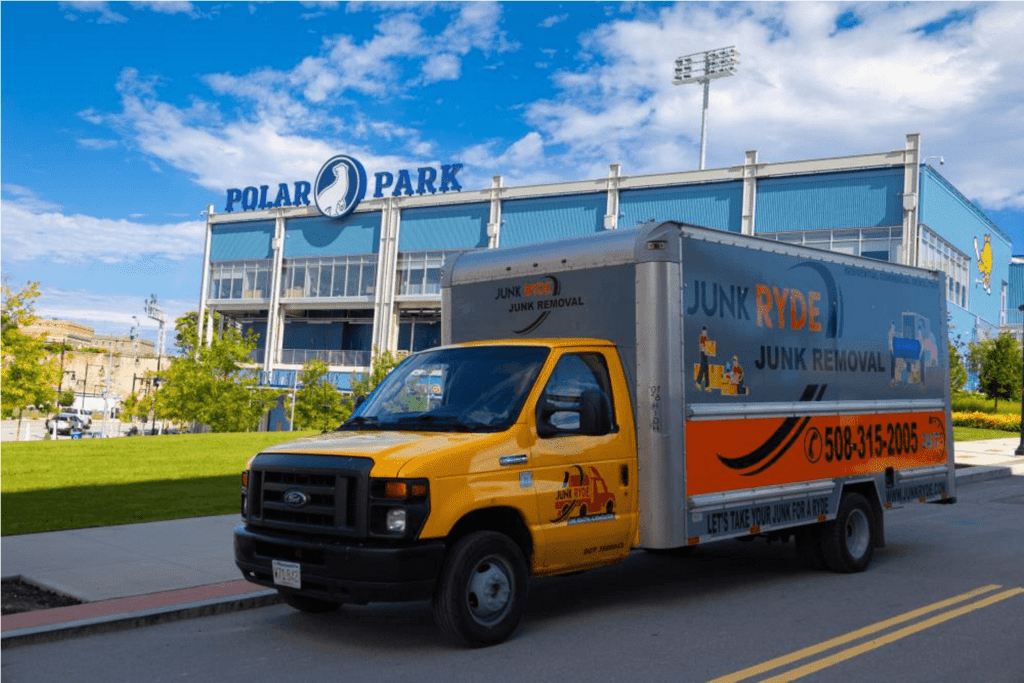 Junk Ryde is a Local Business in Massachusetts, we help you haul away your junk worry-free, whether it's a bulky old appliance or a couch. Junk Ryde offer full service in a variety of situations, like during moves, renovations or routine spring cleaning. We have more affordable prices than anothers Junk Removal Companies, this is the reason our customers love us, because you save money as well. We help our community to donate, recycling, eco-friendly practices making our city and state clean and safety.
Storage Unit Cleanouts
It's common for storage units to end up packed full of random junk some useable; the rest useless. If cleaning out your storage unit sounds like more work than you can handle, Junk Ryde is ready to assist.
Office Cleanouts
Whether you're remodeling, relocating, or just acquired an office full of someone else's junk, Junk Ryde can haul away all of your unwanted items. In addition, we can tackle the lifting, loading, and hauling of stuff inside your office.
Basement Cleanouts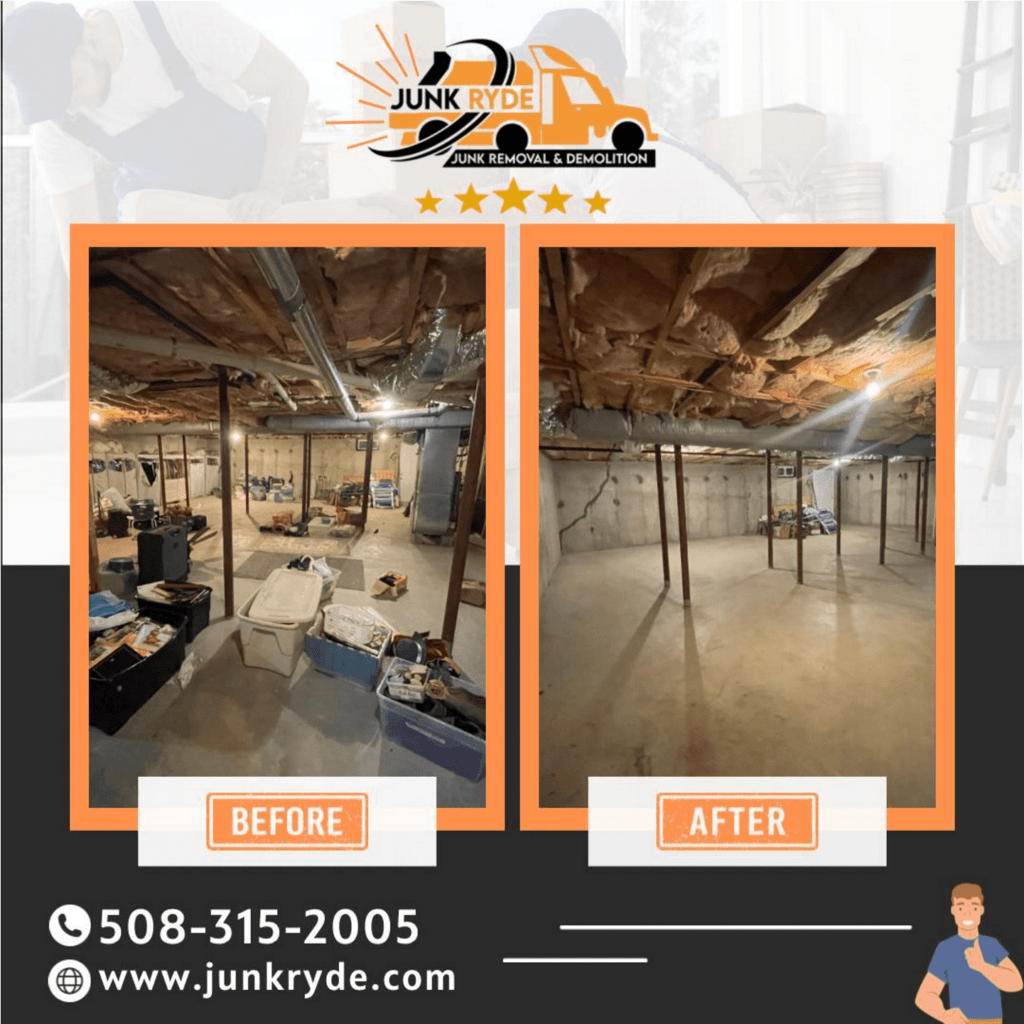 Basements are notorious for being dark, scary, and creepy of old junk that we think we'll use again but never do. You can make your basement nice and clean again by letting Junk Ryde Junk Removal and Demolition Service come in and get rid of the clutter for you. We'll make sure that the useable stuff gets sent to a recycling center or donation center.
Apartment Cleanouts

There are numerous occasions when apartments are left full of the previous tenants' junk for you to dispose of so you can release it to new occupants. Many times you don't have time, a lot of this stuff is still in good condition, making it senseless to toss everything into the trash. Feel good about helping our Comunnity by letting our expert team figure out what to donate, recycle, and upcycle before we trash it.
Garage Cleanouts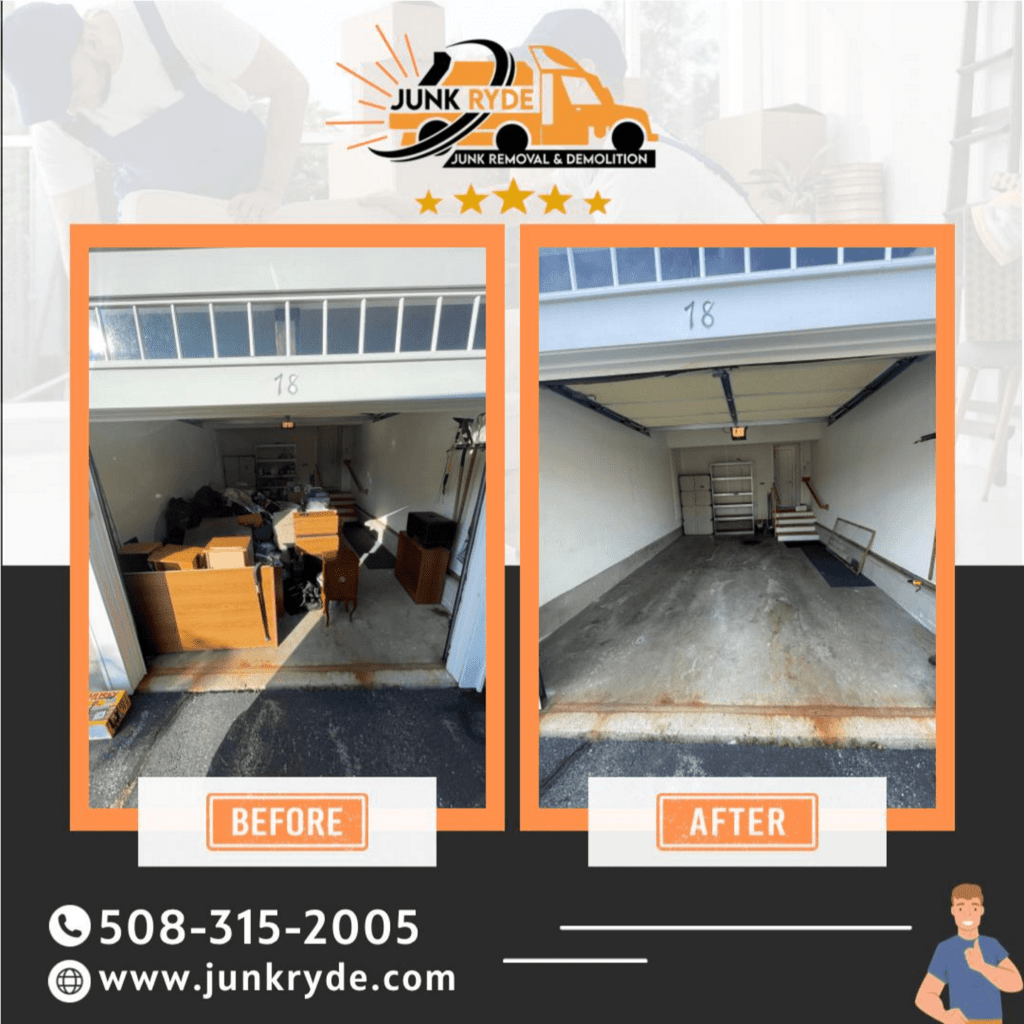 The garage is full of junk and you can't walk or park your car inside? If the mess is too much for your nerves to handle, let Junk Ryde Junk Removal come in and take care of your garage junk. Once we clear your junk, it becomes easier to set up an organization system for a neater and you have your garage back again.
Hoarder Cleanouts
Hoarding can create hazardous and unsanitary living conditions. Let our professional team of cleanout experience handle the safe removal of hoarded junk. We know how to handle all kinds of hoarding collections, complete with unwanted items and years of junk build-up. Call or Text Junk Ryde Junk Removal to help a family member, clean out an inherited house, or for property management situations.
Construction Debris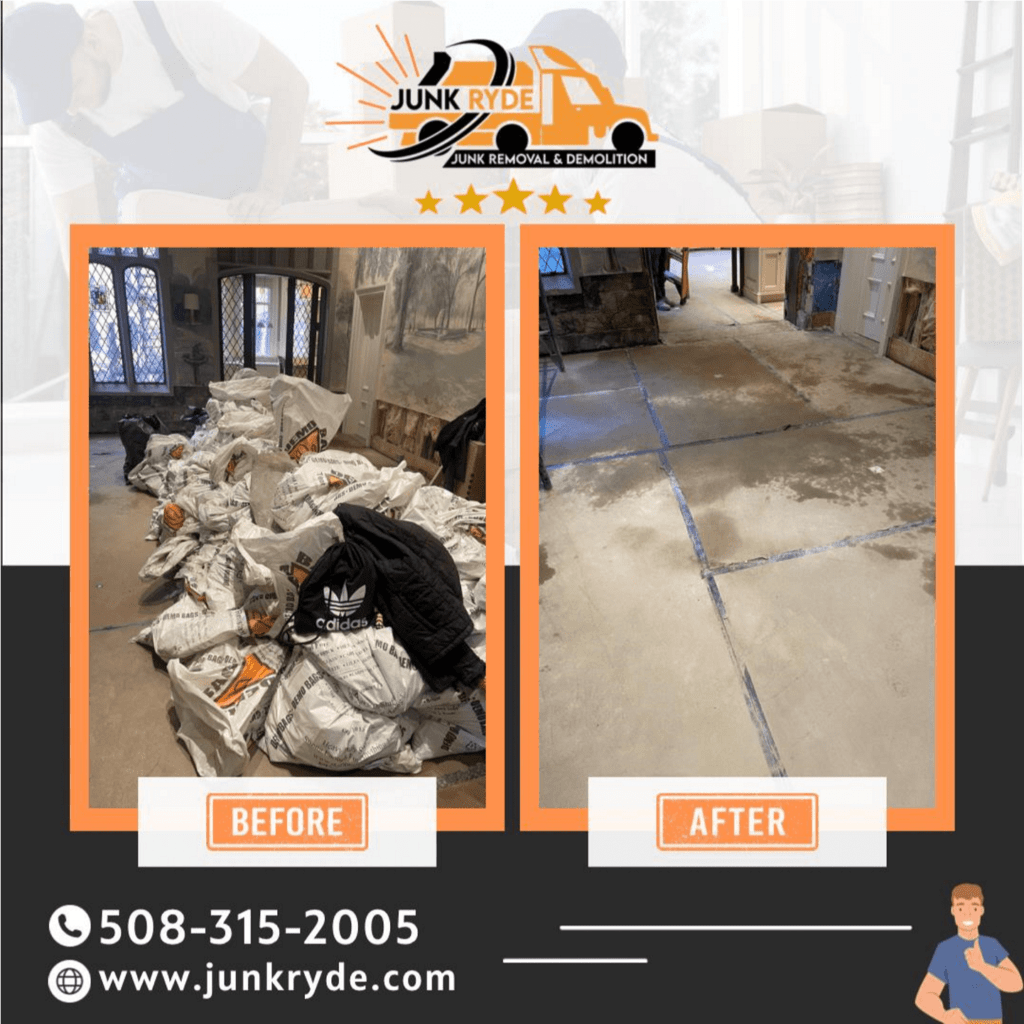 Junk Ryde Junk Removal come into your projects for clean-up once you're through making the mess. Reward your hard work by bringing in cleaning experts. Then, you can rest easy knowing the job of junk removal is in excellent, experienced hands. We'll get the job done completely and correctly, leaving nothing behind when we go.
Shed Demo & Removal
Do you have an old shed that's become a danger or already down? Junk Ryde Junk Removal and Demolition can demo and remove all the debris of old sheds, including getting rid of anything stored inside.
Light Demolition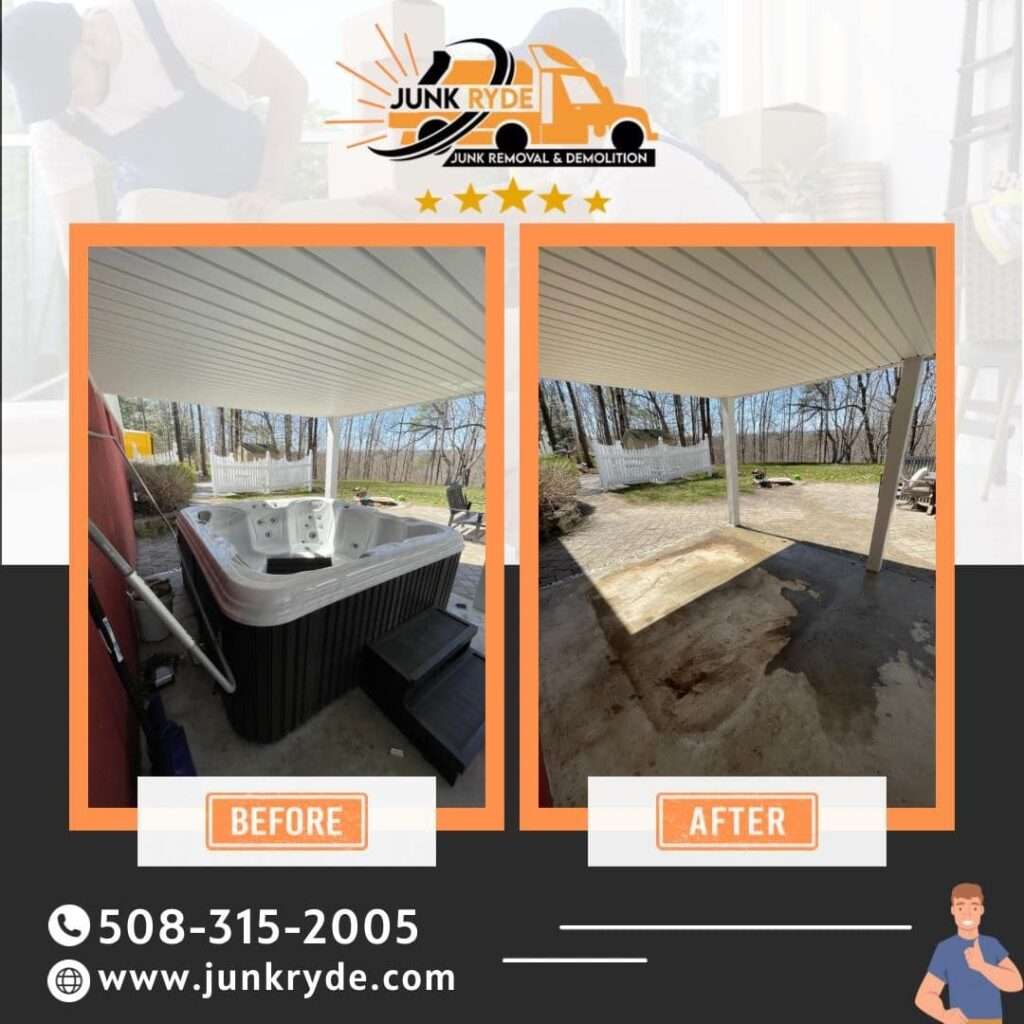 Our Junk Ryde Team are available to handle any light demolition job inside or outside your home. Whether you want to tear out a room, walls, floors, remove everything inside the space, or take down a porch, deck, or shed, Junk Ryde Junk Removal and Demolition is ready for any projects, just give us a call for a Free Estimate.
Junk Removal Services Made Easy
If you have any questions about what kind junk "I have" and you don't know the answer? Call Junk Ryde Junk Removal and Demolition we pride to serve in Massachusetts area. We want our customers to receive awesome service from start to finish, from the moment they call to when we close the back of our truck.
We love to hear about like, "you guys are fast" or "you guys are awesome", this is about our quality and professional services. We are happy to meet you.
Recycling in Massachusetts
Junk Ryde junk removal and recycling services in Massachusetts are pivotal in maintaining a sustainable waste management ecosystem. By prioritizing waste diversion, resource conservation, and responsible disposal practices, these services align with the state's commitment to environmental stewardship. Whether for residential or commercial needs, these services provide an avenue for individuals and businesses to contribute to a cleaner, healthier, and more sustainable future for Massachusetts and beyond.